Octane Automotive pack for Cinema 4D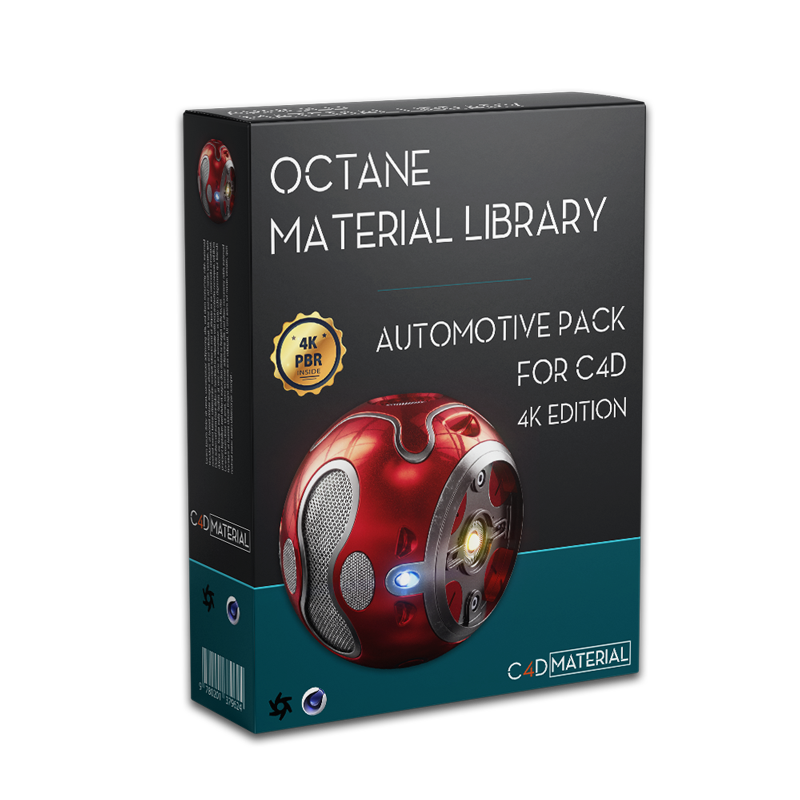 Automotive Pack for C4dToA
Octane material library shader pack for C4D. 
Octane C4D material library for Automotive, motorbike, aeronautics, industry, architecture, design, science fiction and others.
78 detailed Octane shader library for cinema 4D ready to use.
Car paint, Aluminium, brake, Carbon fiber, Headligh, Dashboard, Chrome, leather, Steel rusty, Vintage Car paint, Precious wood coated, plastic…
Physical IOR, OSL, Flakes, displacement, normal map, curvature, fingerprints, micro scratches…
Format .lib4d
Seamless maps 4k PBR, OSL and Procedural shaders.
Octane version 2021.1.5
(Objects not included)